Premium Velvet Sofa Cover – Need To Know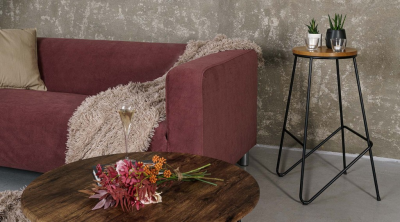 Structure
Premium Velvet Sofa Cover fabric is a highly durable fabric, perfect for children and resistant to scratches by animals. At the same time, it retains the best features of classic velvet – delicacy, softness, and luxurious shine. Velvet Premium is a high endurance fabric because it is made of 100% polyester and its grammage equals 300g/sq.m. Despite its heavy-duty qualities, it is pleasantly comfortable. Sitting on your sofa was never more relaxing!

How to take care of a Velvet Sofa Cover?
Premium Velvet is the easiest fabric to clean. You just need to take the cover off your furniture. Then throw it into the washing machine, set the temperature at most at 30 degrees, and turn it on! Remember: do not use bleach as it may damage the material. Do not wring your wet cover. Also, please note that it's important to drip dry your cover in the shade in lieu of using a tumble dryer. When it's clean and dry – it's ready to be back on your sofa! Do not iron the fabric. Cleaning has never been easier!
Premium Velvet Inspirations
Even though our covers don't need any accessories to look perfect in your home, here are some proposals on how to match some home decor with your cover!
Sometimes it's best to keep it simple. A pillow on the sofa, a flower next to it. It will feel very welcoming to sit down and have a cup of your favorite tea.
Whether you prefer to keep it formal or just modern, black and white interiors go perfectly with our powerful Premium Velvet Greys. If you need to introduce some warmer colors into your living room, a yellow or a pink pillow will do just great.
A small coffee table in bright colors, with a beautiful vase full of purple flowers, with our Premium Velvet Fall Collection, is a great mix! For some additional visual effect, hang extra lights on your walls and enjoy your time on the sofa!
Try to create a contrast between your Sofa Cover and an additional blanket on the armrest. Add some candles next to your furniture, dim the lights and relax.
Check out for more details through sureix.