How to Choose a Suitable Recliner for Your Home?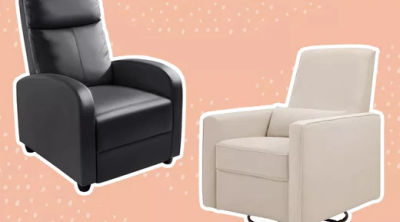 When it comes to finding the perfect spot to relax and unwind after a long day, there's nothing quite like sinking into a comfortable recliner. However, with so many styles, sizes, and features to choose from, selecting the right recliner can be a daunting task. In this blog, we'll go over some key considerations to help you choose the perfect recliner for your home.

Size and Space
Before you start browsing recliners, it's important to take measurements of the space you have available. You'll want to consider the size of the room, the placement of other furniture, and any doors or hallways the recliner will need to pass through to reach its final destination. Additionally, it's important to choose a recliner that's the right size for your body. A recliner that's too small or too large can lead to discomfort and strain.

Style
Recliners come in a wide range of styles, from sleek and modern to classic and traditional. Consider the overall aesthetic of your home when selecting a recliner. Do you want a recliner that blends in with the rest of your furniture, or one that makes a statement? Additionally, think about the shape and design of the recliner. Do you want a traditional wingback recliner, a sleek and modern recliner with clean lines, or something in between?

Upholstery
The upholstery of your recliner will not only affect its appearance but also its durability and maintenance requirements. Leather is a popular choice for recliners as it's durable, easy to clean, and develops a beautiful patina over time. However, leather can be expensive and may not be the best choice if you have pets that scratch or chew. Fabric upholstery offers a wide range of colors and patterns to choose from, and can be more affordable than leather. However, fabric can be more difficult to clean and may not hold up as well over time.

Reclining Mechanism
The reclining mechanism is a critical component of any recliner. There are several types of mechanisms to choose from, including manual, power, and rocker. Manual recliners are operated by a lever or handle, and require physical effort to recline. Power recliners are operated by a motor, which allows you to recline at the touch of a button. Rocker recliners combine a rocking chair with a recliner, allowing you to rock back and forth while reclining.

Comfort Features
Finally, consider any additional comfort features that you'd like your recliner to have. Many recliners offer adjustable headrests and footrests, lumbar support, and even built-in massage features. These features can help you achieve the perfect level of comfort and relaxation while using your recliner.

In addition to these key considerations, there are a few other factors to keep in mind when selecting a recliner. First, consider the quality of construction and materials. A well-made recliner will last for many years, whereas a poorly made one may break down quickly. Additionally, think about the warranty and customer support offered by the manufacturer. A good warranty can give you peace of mind and protect your investment.

In conclusion, choosing the right recliner is a matter of balancing style, comfort, and practical considerations such as size and space. By taking the time to consider your needs and preferences, you can find a recliner that will provide you with years of comfort and relaxation.
However,after years of using,the recliners we bought will get stained or damaged.so it would be perfect and sensible to purchase some recliner covers to refresh original recliners,which can save a lot budget.
Here let me introduce you some pretty and durable recliner covers!
1.SUREIX™ NON-SLIP RECLINER CHAIR SLIPCOVERS BLACK
Made of choiceness material, quilted from 4 layers of durable fabric, made of high quality waterproof polyester and the inner-layer is filled with thick poly foam filling to make it more comfortable, soft, durable and strong. It would be a great choice for homes with kids and pets.
Get yours here:https://www.sureix.com/collections/recliner-cover/products/sureix%E2%84%A2-non-slip-recliner-chair-slipcovers-black
2.SUREIX™STRETCHY VELVET RECLINER SOFA COVER PEACOCK BLUE
Made of ultra soft and gentle velvet plush fabric, rich, thick and comfortable.Protect your sofa from daily wear and stains.A utility pocket makes your life more convenient.
Get yours here:https://www.sureix.com/collections/recliner-cover/products/stretchy-velvet-recliner-sofa-cover-peacock-blue
SUREIX™PU LEATHER RECLINER SLIPCOVERS WATERPROOF STRETCH SOFA COVERS (8 PIECES)
Stretchy materials: 50% Polyester + 10% Spandex + 40% PU, 100% Waterproof stretchy fabric, soft and comfortable, Protect your sofa from daily wear and stains. Various colors are prepared, you can choose the color you like to cover.
Get yours here:https://www.sureix.com/collections/recliner-cover/products/pu-leather-recliner-slipcovers-waterproof-stretch-sofa-covers-8-pieces
4 PIECES CHRISTMAS PATTERN STRECHABLE RECLINER CHAIR SLIPCOVERS
The recliner sofa cover is made of polyester and spandex, high quality stretchy fabric, soft and comfortable when you sit on,durable and wear-resistant during your usage.The Recliner Cover not only protects your sofa,but also gives your sofa a new rejuvenated look.
Get yours here:https://www.sureix.com/collections/recliner-cover/products/4-pieces-christmas-pattern-strechable-recliner-chair-slipcovers#tabb09310d8-6243-41a4-8688-c32e3ef763c0
Hope we all can choose a most suitable recliner cover and enjoy its coziness and happiness.