Recliner Chair Covers: A New Way To Enhance Your Interior Decor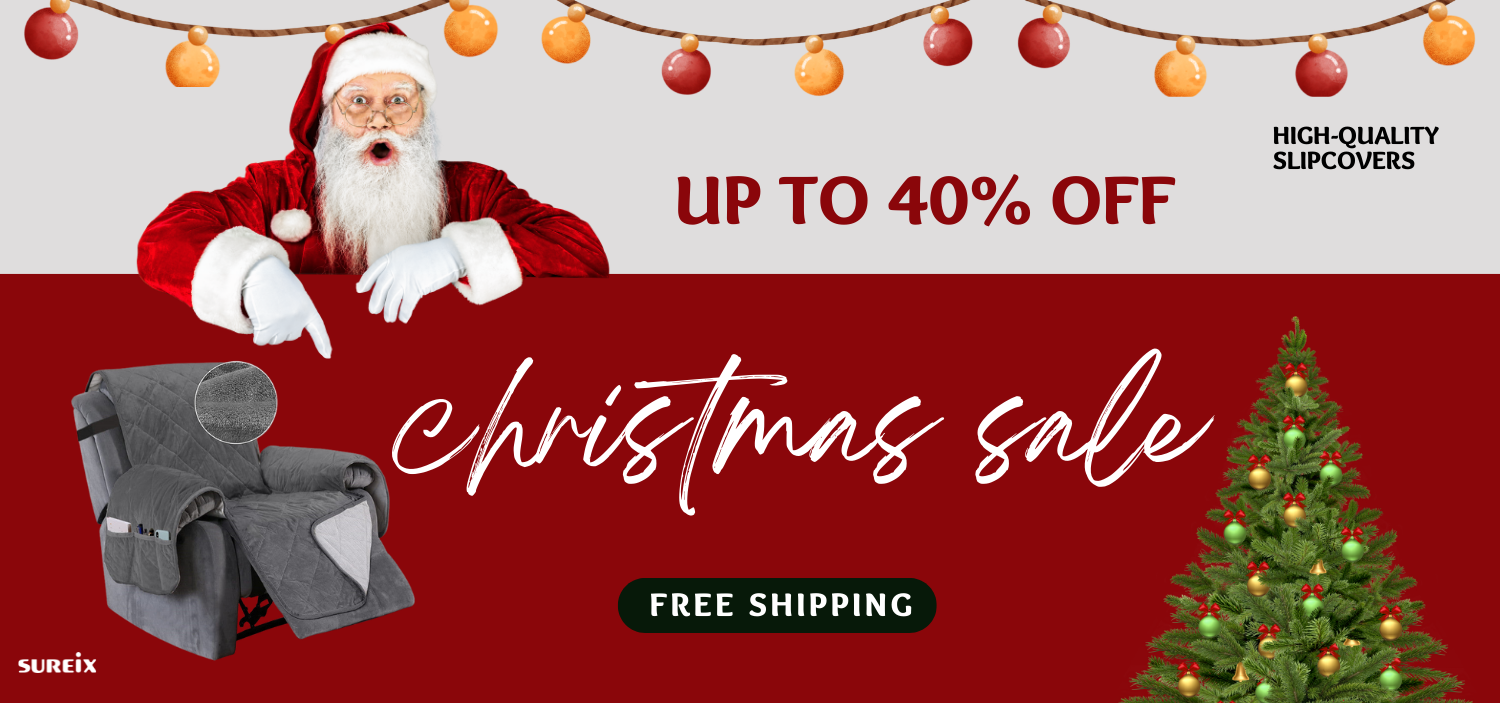 2023 is 
just around the corner, so it's time to 
get ready for the new year
!The first thing is to add new vibe to your house! 
Do you have any idea to make some changes? If not, don't fret. Sureix furniture covers will surly do you a favor!
You may have already seen and even experienced some of our products — slipcovers for sofas, armchairs, office chairs, dining chairs,ottomans,etc. And now we are proudly adding recliner chair cover to our product lineup! 
We can't wait to share with you more details about these great products. Aside from the advantages that Sureix slipcovers are best known for, recliner chair covers come with their own handy features that we want to show you now. So, buckle up — we're taking off!
PERFECTLY FIT & NON-SLIP
Many people face the problem that most recliner cover on the market do not fit their furniture well; however, with our covers, this will no longer be an issue. Solid round colloid design on the back of our chair slipcover and additional flexible elastic straps, so that it can keep our recliner sofa slipcover on the sitting area more steady, even on the leather furniture.
QUITE EASY INSTALLATION 
If you are looking for a casual, comfortable, and convenient cover for your recliner, This one is your top pick.  Seperate pieces covers made it easy to install.Just 5 minutes of your time and leaves you with a fully protected recliner for a lifetime.
HIGH QUALITY THICK VELVET
Made by upgraded 100% microfiber luxurious velvet plush material and quilted square design style. Ultra high comfortable while shielding and protecting furniture from spills, stains, wear and tear. Spruce up your home and make it as rich and luxe as the velvet fabric itself
360° FULL PROTECTION
Made of ultra soft and gentle velvet plush fabric which is the most suitable for the cold winter.Full protection made it the best choice for those who have pets or little child.Don't worry about size,Sureix prepare 1&2&3 seaters recliner cover to meet all your need!
NEW TRENDING PATTERN
Bored of the common solid color furniture covers?Want to add new trending vibe to your living room.This recliner cover may be your best choice.Sureix prepare 53 different pattern recliner chair cover.Not only protects your sofa,but also gives your sofa a new rejuvenated look.Don't hesitate to get one!
Thanks to the Sureix Recliner Covers, you will both make your recliner last longer, and make your interior look as if it just came straight out of the IKEA ad.Our slipcovers are designed to fit most recliners on the market, meaning you'll find one that fits your furniture best. So, act now and get ready to WOW your interior!