5 Trendy Soft Covers You Will Like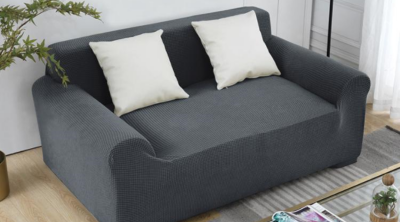 Sofa plays an important role in our daily life.We usually take a good rest on it.It also accompanies us along with our family or friends.It's out pleasure duty to maintain its looks and lengthen its usage.Now,luckily,our store have plenty of sofa covers with various materials and excellent crafts art.Let's have a look.
HIGH STRETCH VELVET PLUSH SOFA CUSHION SLIPCOVER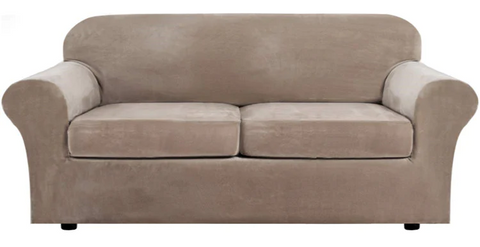 *Full Protectection
Made of ultra soft and gentle velvet plush fabric, rich, thick and comfortable.
*Non-Slip,High Stretchy &Craftsmanship
It makes these sofa covers perfect fit for most sizes, practical and aesthetic for your room décor.Sewn with thick elastic loops to cover the bottom edges, base cover and cushion cover are separated for more fitting.
SUPER STRETCH SOFA COVER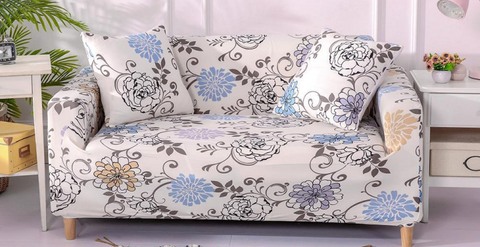 *HIGH QUALITY FABRICS
Made of 92% polyester and 8% spandex fabric that is eco-friendly, durable and stylish.
*SLIP-RESISTANT
The high elastic sofa covers for sofa are flexible, soft, and slip-resistant for long-term comfort.
*DURABLE AND AFFORDABLE
This couch cover offers a combination of top materials and the latest design without sacrificing comfort and durability.
SOFA COVERS WITH SEPARATE SEAT CUSHIONS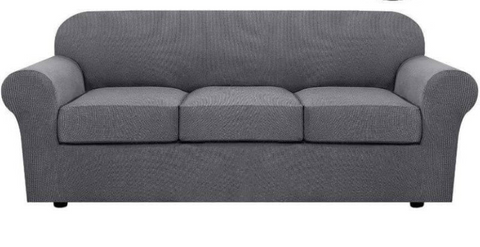 *GREAT FIT
Sureix sofa couch slipcovers is crafted from polyester spandex fabric, including 1 piece of base cover and pieces of cushion covers.Kindly measure before ordering.

*AESTHETIC PATTERN
Sureix couch covers for cushion couch sofa save you money by extending the life of your sofa, make your old furniture appear brand new; quickly and easily update the color or fabric of your existing furniture.

HIGH STRETCH ANTI- SLIP SPANDEX UNIVERSAL SOFA COVER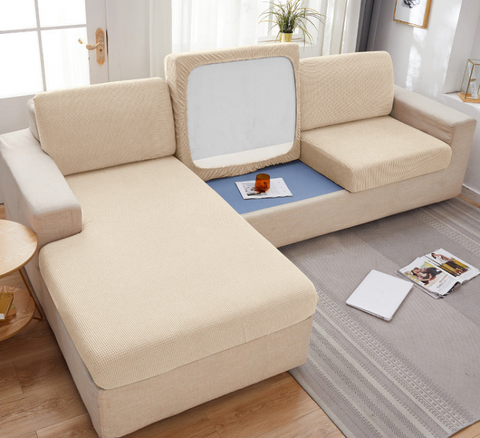 *High-quality materials
The sofa cover made of highly elastic material has a greater degree of deformation and can wrap your sofa very well.

*Improve your home decoration
This four-season sofa cover has various exquisite and designs and colors, which can add to your home decoration and make your sofa look new. Do your best to provide a variety of appearances for your home decoration. You will feel different.
BUBBLE DESIGN SOFA COVERS
*Unique Style
The fashionable and graceful lotus leaf skirt design can easily cover the solid legs of the stool, bringing you a different graceful appearance of the sofa cover. The one-piece sofa cover can bring a brand new change to your entire home decoration style and enhance the illusion and luxury feeling of the living room.
*Super Fabric
Made of seersucker fabric, 85% polyester and 15% spandex, the sofa cover has excellent elasticity and durability, protecting your sofa from daily wear and stains, keeping it clean and fresh all the time.